Meet Scott Brinser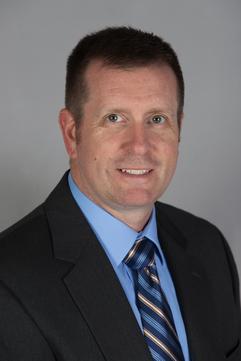 Scott Brinser is an accounting professional, bringing more than 25 years of experience to clients who need outsourced accounting solutions. From part-time and interim CFO services to general accounting and bookkeeping; business owners rely on Scott to provide the top-level analysis and accounting services that allow them to concentrate on growing their businesses. 
 
Scott graduated from Millersville University, acquiring a B.S. degree in Business Administration with a concentration in Accounting. During his career, he has served in a wide variety of accounting capacities – from clerk to controller to CFO – in industries including technology, mid-sized government contractors, transportation logistics, retail, construction and real estate. 
 
Growing up on a farm in central Pennsylvania, Scott milked cows and raised hogs, and eventually joined a custom grain-harvesting operation in the Midwest. As a farmer, he understood that each job, no matter how small, affected the overall success. This is what he believes shaped the down-to-earth focus and hands-on dedication he has today.  
An award-winning high school track athlete, Scott found his true passion in his 20's and 30's playing two-on-two beach volleyball up and down the east coast, and occasionally out in parts of the Midwest, and even California. Always looking for a new challenge, he continues to channel his competitive drive into running his own successful outsourced accounting practice. Scott strives to be a true business partner to his clients and his passion for helping businesses succeed is a key driver to his own success.
Scott and his wife Denise live in Leesburg, Virginia with their twin sons. Scott enjoys being active and still plays volleyball (probably more than his wife thinks he should). He also likes swimming, golfing, bike riding and working out. He is a photography buff who enjoys chronicling his family's life in pictures.
 
About Brinser Consulting
Business possibility with financial simplicity
 
Following a 25-year accounting career, Scott Brinser founded Brinser Consulting in 2014 to provide outsourced, part-time, consultative, and interim accounting services for small- to mid-sized businesses. 
 
Scott's mission is to help businesses grow by financial analysis and evaluation. He goal is to his clients' trusted business partner and help them truly understand the power of their financial statements. This knowledge will help his clients' make more intelligent and better informed business decisions. He often starts a new engagement by asking business owners if they truly know their numbers. It is important for people to understand where their money is going. After all, at the end of the day, it is all about how much money stays in your pocket.
 
It is never too late to call in a good Chief Financial Officer (CFO). The best time, however, is when business owners realize they can't do it all themselves. Setting up systems in advance helps to stave off potential accounting or record-keeping problems. Brinser Consulting is also available to help business owners who are struggling with accounting issues, disorganization or IRS deadlines. 
 
Hourly, retainer, short-term and long-term contracts available.